Zipper Use Support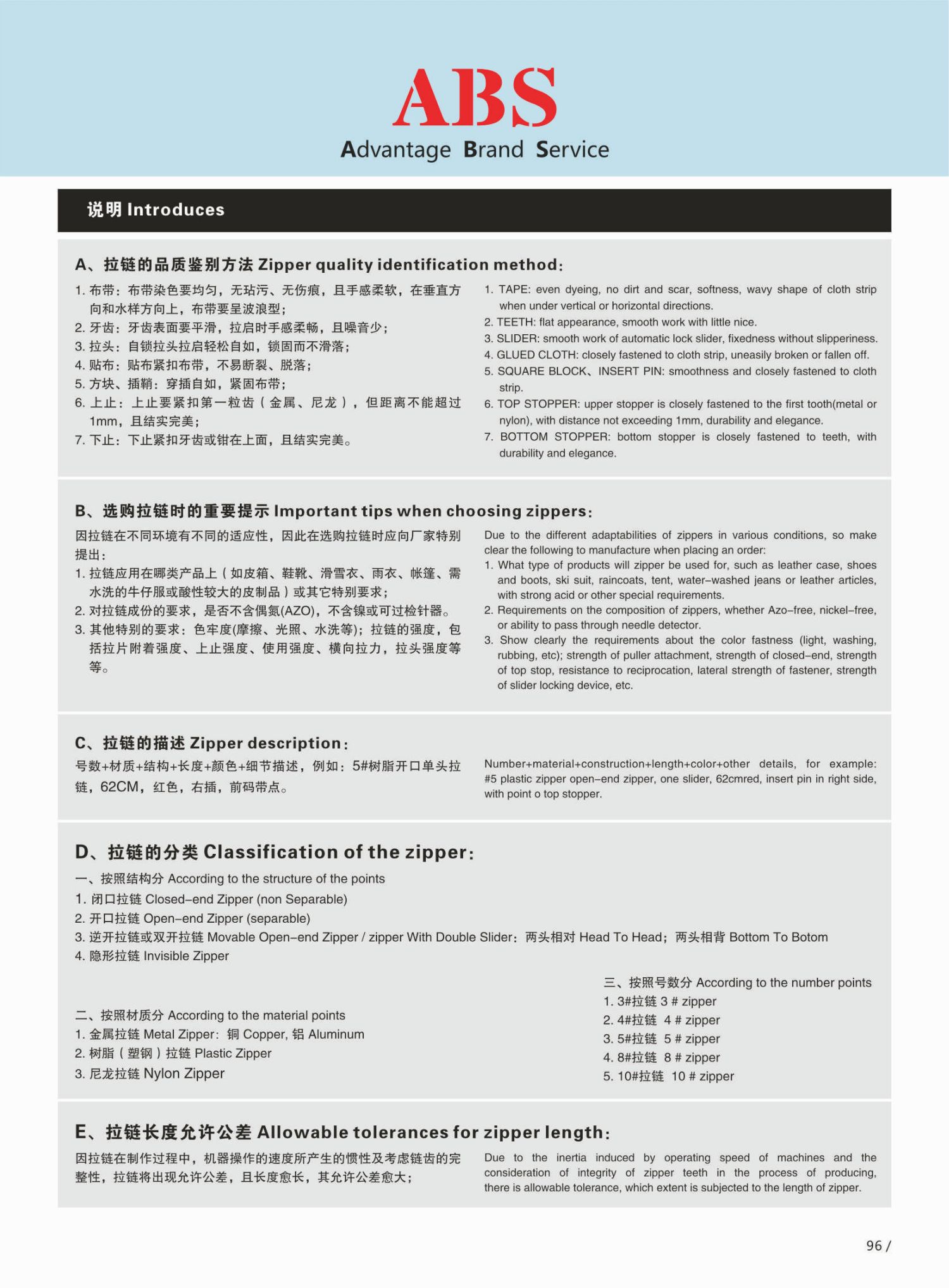 Please confirm with our sales persons when you place an order. We are able to decrease the chances of dye transfer by improving the color fastness. Please note this might result in greater color difference. Additionally, a piece of lining cloth shall be used for separating the zipper from the fabric when sewing is performed.
A metal zipper with 4#+ square teeth is required for fabrics thicker than 12 ounces (340.2 grams), which can reduce the possibility of damage caused to the zipper. Metal zippers with 3# or 4# common teeth would easily break down in use in this case, with the teeth dropping off, splitting, etc.
Due to the diversity and complexity of the technologies involved in the washing process, customers are required to provide the washing method of the products for our assessment when placing an order.
The shrinkage rate falls below 4% and 1.5% for the nylon chains and finished products respectively, exclusive of some special products. The former also applies to the coated zippers, colored teeth & tapes, 3# nylon zippers as well as invisible zippers.
No. The paint will easily peel off due to the internal friction, which in turn will lead to the exposure of the zinc alloy. And fading will occur as a result of the electrolysis reaction that takes place easily between the exposed zinc alloy and the copper contained in the laundry detergent during laundering.